Lip Injections Santa Barbara, CA Juvederm Lip Fillers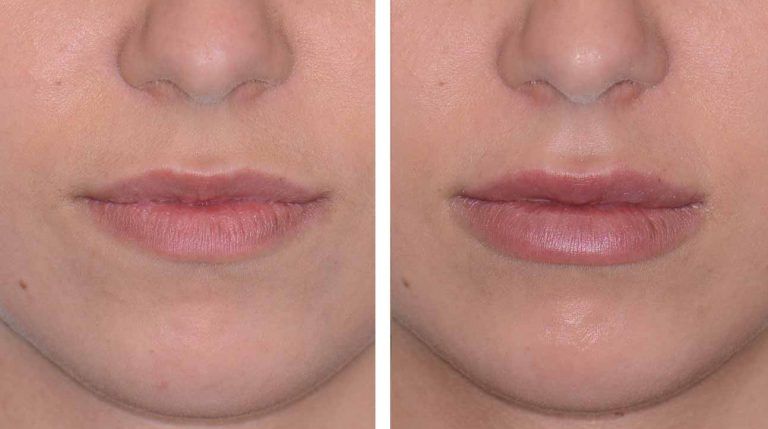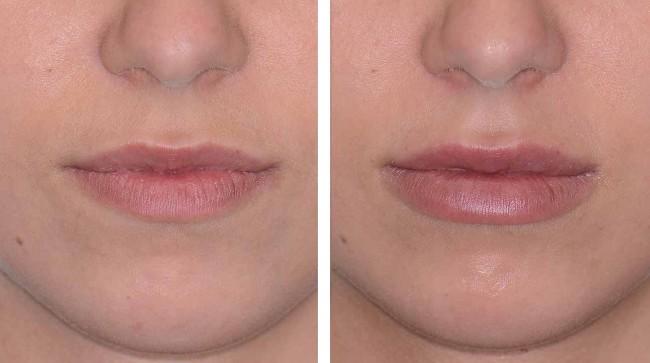 Lip Enhancement or Lip Augmentation – Juvederm Lip Fillers Santa Barbara and Restylane Lip Injections Santa Barbara
Lip Augmentation, or lip enhancement, is simple procedure that can turn your thinning lips into plump and fuller lips. Nowadays, dermal fillers are commonly used to enhance the lips. There are myriads of fillers that can be injected around the mouth area and into your lips. However, most of the popular products contain substances that are comparable to the properties of hyaluronic acid (HA). It is a natural compound that is produced by our body. It can temporary volumize our lips. Are you interested fuller, plump, more natural looking lips? There are a variety of injectable fillers available each designed for Lip Enhancement which will yield a natural result.
SCHEDULE YOUR LIP INJECTION CONSULTATION OR CALL (805) 318-3280 TODAY!
The Benefits of Lip Augmentation
The skin of the lip is essentially different from the skin found in other parts of the body or face. The skin on the lips is thin, friable and does not have sweat glands or hair. Therefore, regular hydration is necessary to keep the lips smooth and in good condition. As people age, their lips begin to lose its fullness and definition. Aging results in a thinner upper lip and a flatter lower lip with less definition and blunt curves. Smoking and exposure to the sun are some of the factors that can cause the lips to lose its natural wonderful look. The lips typically become drier, chafed and less elastic. Aging also causes the vermilion boundary to blur, flattens the philtrum and makes the Cupid's bow to project less.
Lip enhancement covers a wide range of procedures that bring about a restoration of the natural curves of the lips or helps to accent an already existing curve. This aesthetic procedure also covers enhancement of the Cupid's bow. Aside from enhancing the symmetric of the lip, this procedure also caters to individuals who may want a stronger definition, perhaps a more defined vermilion border.
The lip enhancement procedure can be of help to individuals whose gums become visible when they smile or those with uneven lips. This procedure can be temporary or permanent depending on the procedure. For temporary lip enhancement, patients would need repeated treatments. This cosmetic procedure tends to be carried out more on the upper lip than the lower lip. To determine the best approach to employ, an experienced plastic surgeon will consider your entire face, not only your lips. A good enhancement procedure will blend with your natural look and not stand out, thus overpowering your face.
Who Are Good Candidates for Lip Augmentation?
The patient that will undergo this aesthetic needs to be in excellent health. Lip enhancement may not be ideal for you in the event that you have blood clotting condition, visible scarring on the lip area, lupus, diabetes or cold sores. Candidacy also depends on the type of lip augmentation procedure that you are willing to receive. Before beginning the procedure, you should clearly communicate with Dr. Sheffield about your medical conditions such as allergies and current medications.
Note: People with cold sores, diabetes, scarring on lips, or any form of blood clotting issues are not eligible for treatment. People with a history of cold sores can still be treated but not those with an active one.
Tobacco smoking affects the duration of results and could compromise healing but this wouldn't stop most plastic surgeons from attending to such patients. For people with autoimmune conditions such as rheumatoid arthritis, it is advisable you let your surgeon know about it before he commences treatment. Also, any form of allergy to medication should also be clearly stated out.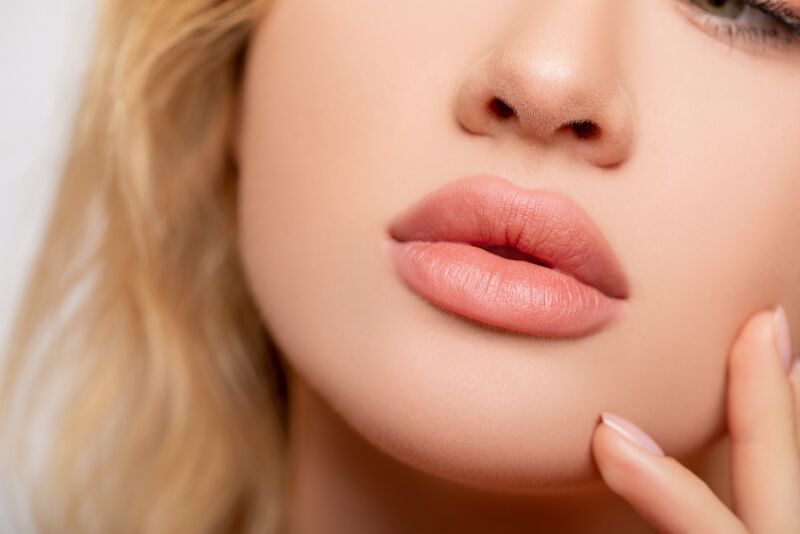 Best Lip Injections Santa Barbara
Initially, aesthetic lip injections were ideal and attracted people of aged 65 and above, nowadays it caters to a wider clientele of individuals of different ages and background. Anyone can benefit from this procedure, the only criteria are that they must be healthy. Whatever is your concern; be it thin or thinning lips, asymmetrical mouth or lack of definition, as long as you are healthy, of age and of sound mind you can benefit from lip augmentation.
For those considering this treatment, it is important you have proper knowledge of the attendant risks and benefits of the available procedures. Lip fillers have the advantage of being temporal and less invasive. This way, the patient can know how their lips will appear after treatment before they opt for a more permanent procedure. Below are some of the other reasons why lip fillers are a better choice;
It creates a faster result. In one or two weeks following the lip injections, the swelling or bruising will have disappeared allowing you to see how your lips will look for the next few months.
It is apt for people who are not sure of how much augmentation they want
It is the best alternative to surgery
It is minimally invasive, meaning that it requires little recovery time or aftercare
They are very affordable
Injectable lip fillers:
Cosmetic fillers like Juvederm are used as a temporary measure to fill thin or wrinkled lips. Known also as soft tissue fillers, they are made of materials that are either biocompatible or natural. Injectable fillers have been approved by the FDA because the body typically absorbs them and the lips eventually go back to baseline. These fillers for lips generally have a lifespan of about six months. Before you undergo any cosmetic procedure that has to do with lip fillers, ensure that the doctor is using FDA approved fillers. These injectables are only available from licensed providers.
Hyaluronic Acid (HA) Fillers:
These are the most used type of cosmetic fillers for lip enhancement in the United State presently. HA fillers are approved by the FDA and come in prepackaged vials ready to inject. It is the approved option for lip augmentation in adults of 21 years and above. According to a recent research by ASPS, 80% of dermal fillers were made of Hyaluronic Acid. Just like other injectable fillers, Hyaluronic Acid fillers typically have a lifespan of between six to twelve months. One vial is good enough for most people for lip augmentation, two vials are often too much. In order to help numb pain and make the patient more comfortable during the procedure, most HA fillers contain lidocaine.
Techniques for injecting cosmetic fillers have improved tremendously over the years, particularly with the introduction of cannulas as a new means of injection. In the past needles were used, these were known to cause pain, tissue damage, laceration, bruising and oftentimes required several punctures. The introduction of blunt-end cannulas in lip augmentation has brought about tremendous improvement. Some of the advantages include less bruising, less downtime for patients etc.
Below are the key brands of facial fillers that have been approved by the FDA for lip injections in the United States;
Juvederm Ultra XC: This helps to add content to thin lips and fill up smile lines
Juvederm Volbella XC: This helps to add volume as well as vertical lip lines
Restylane: It helps to enhance the lips and improve the appearance of smile lines
Restylane-L: It helps to take out nasolabial folds as well as restore the initial fullness of the lips
Restylane Silk: Helps to take care of the wrinkles around the mouth as well as enhance the appearance of the lips
These procedures produce almost instant results, and from experience, clients tend to respond well to this treatment. Worst case scenario, clients may experience temporary pain, swelling at the site of injection or redness.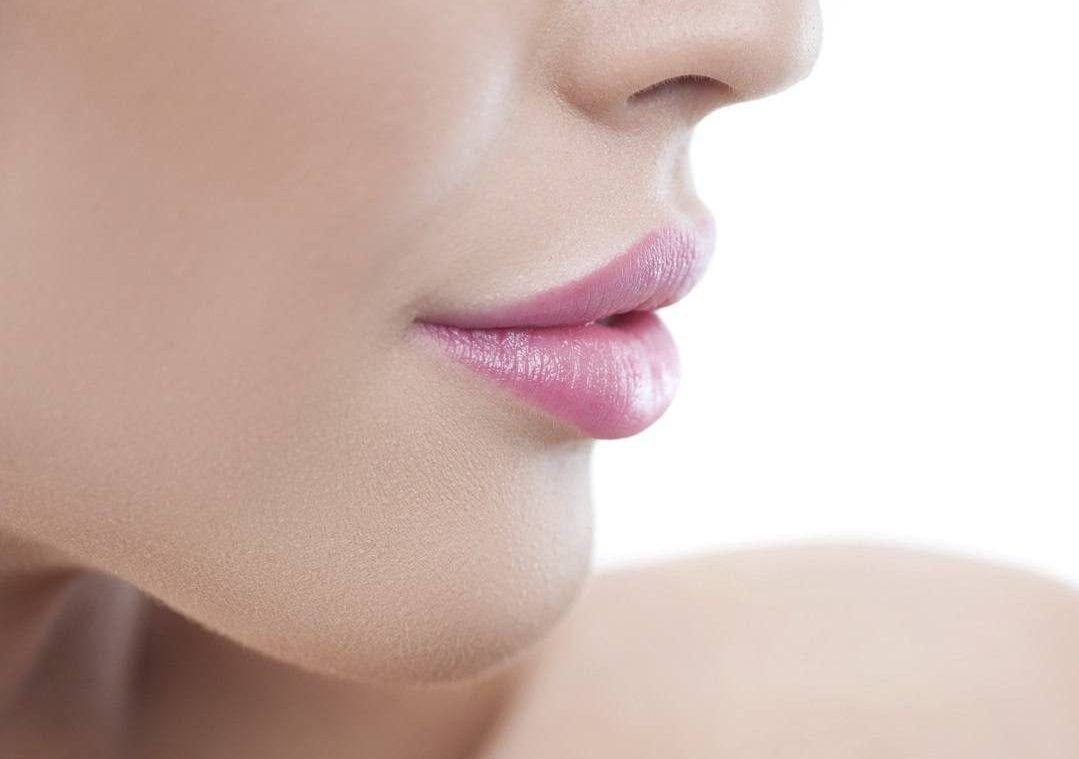 How Do I Prepare for the Lip Enhancement Procedure?
In case you are a smoker, Dr. Sheffield may oblige you to quit smoking for a predetermined span of time before the lip injection procedure. Make sure to follow the instructions of Dr. Sheffield. During the procedure, try to choose clothing that is comfortable and loose. Be careful in choosing the shirt that you will wear during the day of the aesthetic procedure. Try to choose a button-down shirt to avoid pulling it on your face. Dr. Sheffield may also ask you to take ibuprofen, aspirin or painkiller before he conducts the injection procedure.
You also need to make sure that you are prepared for the after-care. You should establish a particular area in your house for your recovery. Try to choose soft food like yogurt, oatmeal, pudding, and jello. Choose a food that will not require you to do excessive chewing.
How Long Is the Recovery?
When you are going get a lip enhancement procedure, it is essential that you will have someone to assist you in driving after the procedure. In case you are going for a surgical implant, the entire recovery may last up to 2 weeks. With other lip injections Santa Barbara procedures, there is virtually no downtime, and you can possibly return to work immediately. Recovery is very simple, with no downtime and minor side effects.
After the procedure, bruising and swelling may appear which could last almost two weeks. For faster recovery and to reduce swelling, patients can follow these tips;
Ensure that your head is always above your heart
Ensure you have flannel-covered ice packs that you can apply for the first 24-48 hrs following the procedure
Try to always stay hydrated
Stay away from aspirin and other non-steroidal anti-inflammatory medicines, for example, Advil
Take enough time to rest and avoid activities such as vacation, wedding etc
What are the Risks Associated With Lip Injections?
There is the possibility of acquiring an allergic reaction depending on which lip enhancement procedure you take. You may also experience a negative reaction in response to the anesthesia. In case of an implant, there is a chance that it may harden and affect the form of your lips, which will require a surgical removal to correct the procedure. In the event that you develop fever, or you can feel an extreme swelling on your lips, call your doctor immediately.
When you want to enhance your lips with lip fillers, you need to carefully discuss it with Dr. Sheffield to determine the right procedure for you. This can increase the chances of achieving desirable and fuller lips.
How Much are Lip Fillers in California?
Lip injections are not covered by most insurance since it is a cosmetic procedure. Clients will have to pay out of pocket. Pricing varies depending on factors such as the location of treatment, the particular procedure you want to be done, the number of units needed, and the individual going rate of the surgeon you have chosen.
Dr. Sheffield is a plastic surgeon and he performs the lip injections. In Santa Barbara, the average cost of Juvederm lip fillers ranges between $400 and $800 per syringe. But for semi-permanent and permanent procedures, the cost is much higher than that. Comparatively, lips implants require more intensive work and can cost as much as $1,500 and $3,000 for just the upper lip only. For upper and lower lip grafts, patients may have to pay as much as $6,000. Due to the high cost of most of these procedures, many plastic surgeons will allow patients to pay in installments.
Celebrity lip filler Santa Barbara
Many celbrities have spoken in the past abut getting fillers, some of these include: Kylie Jenner, Kim Kardashian West, Chrissy Teigen, Katy Perry, Nicole Kidman, Gwyneth Paltrow, Courteney Cox, Cindy Crawford, Khloé Kardashian, and Anna Faris.
Lip Fillers Santa Barbara Instagram
For more images and content check out our IG feed: https://www.instagram.com/_sbaesthetics_/
Russian Lip Filler Technique Santa Barbara
Injecting additional volume and lift into the center of the lips, the Russian technique makes the cupid's bow resemble a heart shape, while the sides remain relatively in line with the face. The end result has a doll-like appearance, but it still appears naturally full and plump.
FREQUENTLY ASKED QUESTIONS
Click below to learn more about how Injectables are used in non-surgical procedures.
Back to Fillers with PRP Facelift
Discover more about lip injections How long after lip fillers can you kiss?
Lip Fillers Near Me
Whether you are thinking about having lip injections, lip fillers or an aesthetic treatment, a non-surgical procedure or have had prior surgery and are seeking to additional touch-ups, it is critical to work with a skilled plastic surgeon who specializes in facial procedures. Dr. Robert Sheffield is a board-certified facial plastic surgeon at SB Aesthetics offering aesthetic and cosmetic services to those in Santa Barbara, Santa Maria, San Luis Obispo, Oxnard and Ventura, CA, and the surrounding communities. Dr. Sheffield offers patients a customized treatment plan and is available to answer your questions. To schedule a consultation, call 805.318.3280 today.
601 E Arrellaga St #101
Santa Barbara, CA 93103
(805) 318-3280