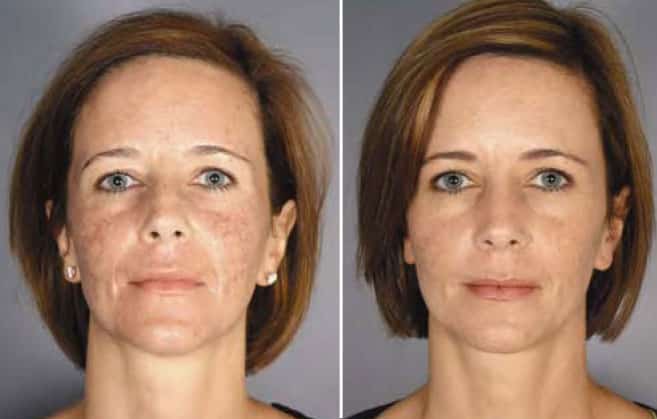 Total FX Laser Santa Barbara – Fraxel Laser Skin Resurfacing Santa Barbara – Santa Barbara Dermatology
The Total FX laser procedure utilizes a fractional Carbon Dioxide laser which combines both the Active FX and DeepFX procedures. The laser skin resurfacing associated with ActiveFX causing the top layer of the skin to peel off leaving the skin to regenerate a new healthy layer. The laser skin resurfacing associated with The Deep FX Carbo Dioxide laser is suited for deep wrinkles and scars within the dermal layers of the skin. The results of the DeepFX are collagen tightening, softening of the skin, enhanced smooth skin texture and leveling out of wrinkles and scars.
Total FX Laser Resurfacing
For more than 25 years, carbon dioxide laser has been used for the treatment of various skin conditions. There are innovative procedures that are available in different clinics, and one of the most popular is Total FX Laser Resurfacing. It can help to dramatically improve the appearance of the skin and to restore its health, especially amongst aging women.
What is Total FX Laser Resurfacing?
It is one type of carbon dioxide fractional laser procedure and is a combination of both DeepFX and ActiveFX treatments. It makes use of an intense beam of light, which releases heat and vaporizes the skin tissues in an instant. Recent technologies have also allowed the laser to remove the layer of the skin and to smoothen the surface. Through the procedure, the formation of new collagen can also be stimulated. It can provide long-term results, which can last for a number of years, especially when you take care of your skin as instructed.
What is the Difference with ActiveFX and DeepFX?
While the three treatments make use of laser technology, they are essentially different from one another. In the case of ActiveFX, only a fraction of the skin is treated. It causes the upper layer of the skin to peel off, and it leaves a portion of the skin untouched, which is why the healing process is generally quick. Meanwhile, in the case of DeepFX, the laser penetrates deeper, reaching the dermal components of the skin. It is known for being effective in the treatment of deep lines and wrinkles. To be able to enjoy the best of both worlds, Total FX Laser Resurfacing is recommended. It is a combination of the two, and hence, can provide an extensive skin resurfacing treatment.
What is It For?
Fractional CO2 laser treatments can be beneficial in more ways than one and can address a variety of skin conditions. For instance, it is common amongst people who are looking for the best solutions for the reduction of pigmentation and sun damage. It can also be effective in the elimination of wrinkles, fine lines, and acne scars. If you have brown and acne spots, this can also prove to be a promising solution. Many people also consider this as an excellent choice for skin tightening.
What are the Risks Involved?
Just like in the case of other cosmetic procedures, there are side effects that can be apparent with Total FX Laser Resurfacing. Redness of the skin and swelling are some of the most common, which are also evident in other types of skin laser treatments. Other common side effects include hyperpigmentation, hypopigmentation, change in skin color, scarring, ulcers, bleeding, pain, distortion of the face, and delayed healing, among others. In our clinic, however, you can be confident that the risks can be significantly reduced because of our comprehensive approaches, state-of-the-art technology, and competent professionals.
Click below to learn more about the Total FX Laser and other Aesthetic procedures.
Whether you are thinking about having an aesthetic treatment, a non-surgical procedure or have had prior surgery and are seeking to additional touch-ups, it is critical to work with a skilled plastic surgeon that specializes in facial procedures. Dr. Robert Sheffield is a board-certified facial plastic surgeon at SB Aesthetics offering services to those in Santa Barbara, Santa Maria, San Luis Obispo, Oxnard and Ventura, CA, and the surrounding communities. Dr. Sheffield offers patients a customized treatment plan and is available to answer your questions. To schedule a consultation, call 805.318.3280 today.